Kru Rak Thin: sustainably building on the dream of becoming a teacher for the equitable education
Kru Rak Thin program was formed to help the new generation of students from poor backgrounds with aspirations for teaching to pursue the teaching profession. The purpose of this program is for students to gain knowledge and build on in their hometown, this is a way to tighten the educational gap in terms of quality of education between schools in rural areas and schools in the city. 
Dr.Udom Wongsingha, director of Teachers and Schools Development office of the Equitable Education Funds (EEF), explained that Kru Rak Thin program provides an opportunity for children in rural areas to be a part of local development by contributing in the academic drive, with the collaborations from 15 other higher education institutions nationwide.
"We will choose students using the database from the Office of Basic Education Commission (OBEC). When we get information about high school graduates in each sub-district. We will select qualified students with basic knowledge in English and Mathematic to join the program, according to the quota."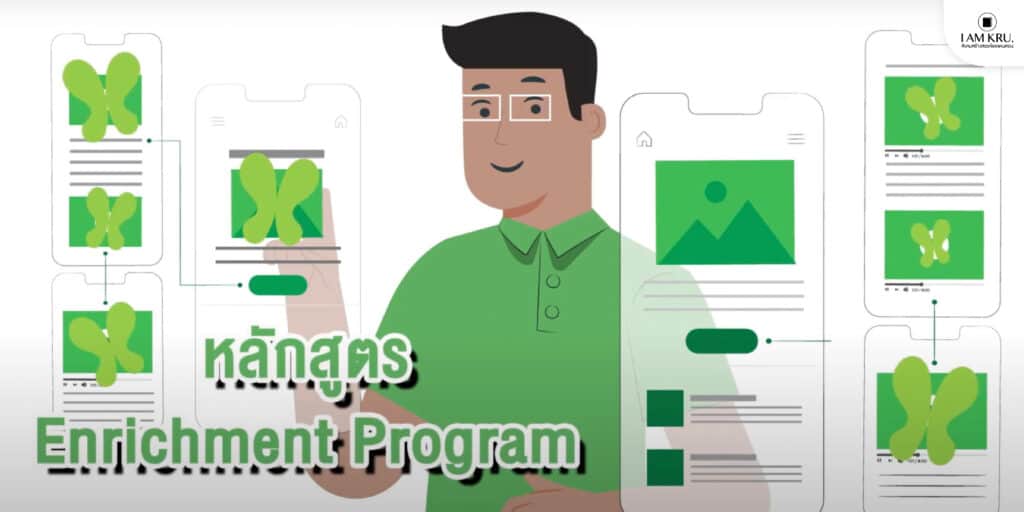 Preparing students with pre-sessional class and educational funds 
Dr. Udom mentioned the Enrichment program which is a child psychology service. Due to the diverse background of each child, Kru Rak Thin program offers many pre-sessional courses to students such as English, Math, and basic financial skills which would help them to do a spending plan with 6,000-baht monthly income and 2,000-baht expense for document and material cost. The program views spending money based on the income and current economic as something that should not be overlooked.
The program also emphasizes improving teachers' abilities in an effort to make them an important driving force in elevating educational quality in local areas. Aside from teaching professions, adaptability skills are also important because students from the countryside have to take some time to adapt to the new environment in urban schools. Adaptability skills would make them excellent learners and potential teachers in the future.
Cooperation for the best result
Higher education institutions are involved in driving children to grow and become quality teachers in their homeland, based on a curriculum designed according to the local conditions. Therefore, students are obliged to teach in their hometown for at least 6 years before being able to move elsewhere.
"The participating universities will provide children with academic, technical, and other forms of support for a period of 10 years in conjunction with supervision from the school. Every year, a hearing session will be held to get feedback and review the program to maximize effectiveness. We control the quality of education by assigning each university to care for one student because we see the development of local teachers as an important basis of education reform at the national level."
A heart full of determination
"We saw the students' development and the determined look in their eyes. They realized that not everyone gets a chance like them, so they have the will and determination to become good teachers that deserve the opportunity to participate in this project." Said Dr. Udom in accordance to his experience working with potential students.
A life-changing opportunity
"Some minority parents still cannot believe that their children got a chance to go to Chiang Mai University. They said paying tuition for their children's high school alone is such a hard task. However, when they went from the mountain to send off their kids to college, it was the most impressive moment for them. Children are proud to make their parents happy as well. They used to be shy but now they are confident, expressive, and not nervous to be a leader. Seeing children's development reminds us that the results of the dedication we have made is not in vain."
With the commitment to improve the quality of local education of the Equitable Education Funds (EEF) and the participated institutions, Kru Rak Thin program has become the heart of teachers' development in raising the quality of education in remote areas.
455